Kerala, one of the tourist hubs of South India is reputed for its native martial arts – Kalari, traditional art form of Kathakali and most importantly its snake boat races. These boat races are absolute display of strength and the physical endurance of the men hailing from all social strata of Kerala. They attract tourists from all over the world. Kerala becomes active with feverish tourist activity. It is one of the strongest factors that lure foreign tourists to India and Kerala. Kerala boat races are part and parcel of the state's cultural climate. Here are the top five boat races in Kerala that one must attend to.
Nehru Trophy Boat Race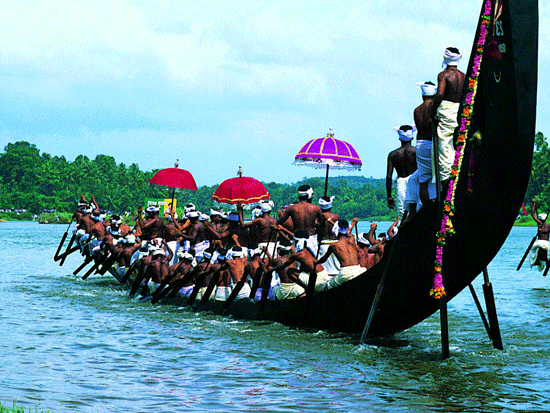 Bundled with fun, excitement and the anxiety of who will snatch the winner's slot, the Nehru Trophy Boat Race is the most coveted of all Kerala boat races. The race is held in the memory of late Indian Prime Minister Jawaharlal Nehru. Usually held as a commercial affair, the Nehru Trophy Race attracts people from all sections of the society. The race is held in the month of August at the Punnamda Lake in Alleppey.
Champakkulam Moolam (Snake) Boat Race
Not the usual snake boat race, but the Champakkulam Moolam (Snake) Boat Race has plenty of reasons to attract first time visitors. The race is preceded by a colourful processing of boats decorated with pretty parasols and traditional performances. The performance and the possession is held in honour of Lord Krishna. The date of the race also coincides with the date when the idol of Lord Vishnu was mounted in the Shree Krishna Temple of Ambalappuzha.
Aranmula Vallamkali Boat Race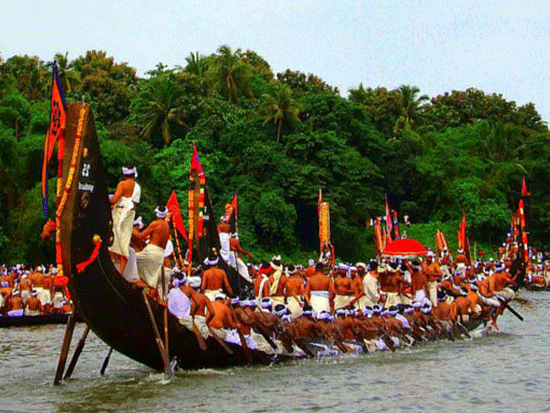 Ranked as the oldest Kerala boat races, the Aranmula Vallamkali Boat Race stretches for two days filled with fiery energy of thousands of boat rowers. At least 26 to 30 boat grace the waters on the race dates and give viewers a grand spectacle of physical fitness and rowing action. Before the race commences, the boats are adorned with silk robes and parasols in the exact manner how boats were decorated centuries before.
Payippad Boat Race (Jalotsavom)
Similar to the Champakkulam Moolam (Snake) Boat Race, this race is also held in honour of the idol mounting ceremony at the Haripad Subramanya Temple. Mythology states that Lord Subramanya was found on the other side of a river and was brought to his present place on a boat. The three day boat race happens during the time of Onam and is one of the gruelling Kerala boat races.
Kerala has a number of boat races that will keep one affixed with excitement at the edge of their seats. The other popular Kerala boat races include Thiruvalla Pampa boat race, Neerattu-puram boat race, Karuvattu boat race, etc. Do not miss to include Kerala boat races as a top item in your travel agenda.